Nasreen Amin
"My advice to anyone considering fostering is to go for it! It's a very rewarding journey"
"My advice to anyone considering fostering is to go for it! It's a very rewarding journey"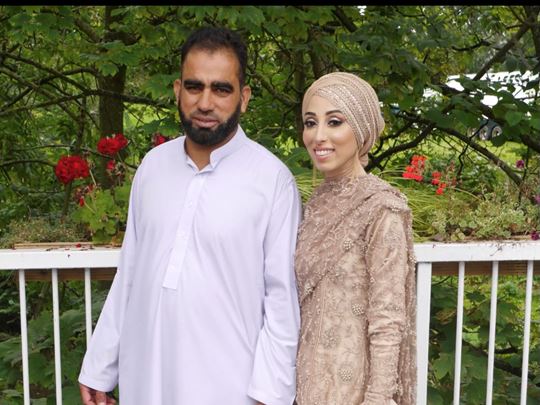 Nasreen, 48, and her husband Mohammed, 51, based in Nottingham, have been fostering for fifteen months and in that time, they have fostered two brothers, the eldest of whom moved on at the end of last month.
Nasreen became inspired to look into fostering when her sister encouraged her to look into it three years ago, as Nasreen explains; "My sister always used to say to me 'look into fostering children because you would be so great at this. You've got a big home, a huge heart and you absolutely love children, so it would be perfect for you!"
She continues: "I thought a little more about it and ended up talking to one of my close friends, who was also a foster carer at the time. Over time, I saw how my friend had made such a huge, positive impact on her foster children's lives, and this is really the thing that inspired me further to take the leap and just do it."
With the help and support from family at each stage of their journey, Nasreen and Mohammed have felt empowered to continue through the fostering process, despite the challenges it brings, as Nasreen explains.
"Lockdown has been a little challenging for us as a family, although the boys continued to go school which helped keep some stability and normality for them. Being indoors all the time was probably the most challenging aspect, as the boys were fighting and obviously wanting to go out, but we worked through it and hopefully now there is some light at the end of the tunnel.

"We managed it by spending time with each of the boys individually and we did the best we could to get through those challenging times."
Nasreen believes it is the support she has received from ACS that has made a positive impact on her journey so far: "Our experience with ACS has been amazing, right from the beginning. As new foster carers, the first couple of months took some getting used to, but we were well supported by the team and our social worker, who was there whenever we needed someone.
"During the first couple of months, a member of the team from ACS travelled from Birmingham to Nottingham, where we are based, to teach the eldest boy in my care some school lessons and activities whilst he waited to be admitted into school. It is this level of support that is so appreciated."
Nasreen believes that there are so many rewarding parts to fostering, as she explains: "One moment so far in my journey that stands out most is an experience I had recently with my eldest placement, who actually moved on last month after being with us for a year.

"His self-esteem was very low, he was frightened, nervous and found it extremely hard to settle down and to sleep at night. Unfortunately, because of that, he found it very difficult to open up and talk to anyone."

"During the time he was with us, he became a changed person – he opened up and explained to me about he'd experienced in his life and how he had been feeling. Over the nine months, I helped and supported him, and the biggest difference was that he was able to leave here a changed person – more confident, relaxed and he didn't need the television on or a nightlight to sleep at night. This was a massive achievement for him and for me, as his foster carer."
Nasreen explains that the youngest boy in her care didn't want to leave; "It was a real heart-warming moment for me when the youngest said he didn't want to leave, and this was his home. It's things like that that remind you that you can do this, and you are good at it! Watching the boys blossom into confident, happy young people has been so very special for us to see."
To those who are considering fostering, Nasreen has this piece of advice: "Be patient. Patience is the key. You need to be able to give these children your time. Every single night whilst they were in my care, I would go and speak to each of the boys separately to give them that special time so they could speak to me about whatever was on their mind, so be prepared to give them that. My advice is to go for it, it's a very rewarding journey!"
Could you foster with ACS?
You don't need to be married to foster, or even living with a partner, we welcome people regardless of their relationship status or sexuality.  All we ask is:
You have a spare bedroom?
You are over 21 years old?
You enjoy the company of young people?
You have a sense of humour and the ability to see the positive wherever possible?
If this is you, we'd love to hear from you.