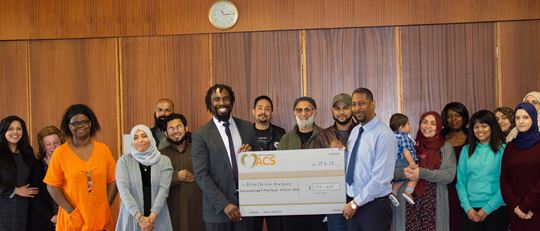 Foster carer and children from Active Care Solutions (ACS) have been raising money to help the homeless.
Via a car boot sale and a children's sponsored walk, they have raised an impressive £715. 41p which has been donated to Active Christians.
Active Christians runs an outreach programme providing food, hot drinks, clothes and practical support to homeless people in Birmingham.
Pastor of Active Christians, Mr Colin Rankine attended ACS Foster Carer Support Group on 19th June to thank carers personally for their fund raising efforts and to explain more about his work.
Mr Rankine, shared how the ministry was set up. "When I got married, I promised myself that I would take my wife out every Friday night, this happened once!" he laughed.  "On our first night out, we left the restaurant and a homeless man asked me for some spare change.  Like most of us, I walked on…after all I needed my spare change to treat the wife once a week– but this got to me.  I heard a voice in my head asking me what I was doing, why didn't I help – after all we are all children of God.  I talked to my wife and she said I needed to get out there onto the streets and find out what is going on.  For over 4 years now we have been going out 3 times a week and every night when the temperature drops below zero".
The programme has grown and Active Christians now has 40 volunteers from across the region, but more help and financial support is needed to meet the needs of people living out on the street.
Just like Active Care Solutions, Active Christians volunteers are a multi faith and multi ethnic group all coming together for the same reason – to help the most vulnerable in our society.
As Mr Rankine explained "People find themselves on the streets for many different reasons, often because they can't access benefits, but it can also be because they haven't been paid. One lady was working as a cleaner, her employer didn't pay her – saying next week I'll have your money. This led to the lady not being able to pay her landlord forcing her onto the street. Foster carers are there to look after children who have come from families in these situations and we do what we can for the adults".
Andrew Nugent, Fostering Service Manager at ACS explained "Earlier this year, I went out with Active Christians to hand out food. The part of it that will stay with me is just how cold it was, despite having a good coat and scarf, the cold went right through me, you feel it more when you are just standing in the street in the early hours of the morning.  The work of Active Christians is invaluable".
This hard hitting short film, recorded by ITV, shows the work of Mr Rankine and Active Christians.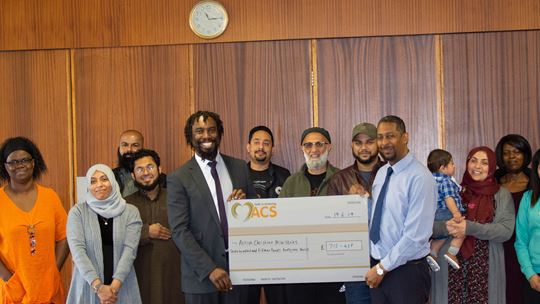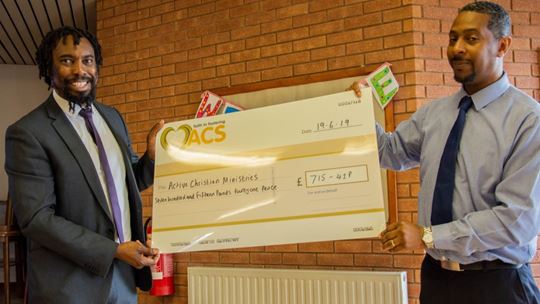 You may also find interesting...
Call us
Call us on
01234567890
Out of hours
01234567890
---
Email us
You can get in touch by filling out our online enquiry form with any queries that you may have.