What is Hanukkah?
The word Hanukkah (Chanukah) means 'Dedication' in Hebrew and it celebrates a miracle that happened in Jerusalem over 2000 years ago. Judaism follows a lunar calendar, so holiday dates shift every year either in November or December and lasts for 8 days.
Hanukkah means 'dedication' in Hebrew and is a celebration of light.
Hanukkah remembers and celebrates the Maccabees victory over the Syrian Greek army, after which the Holy Temple in Jerusalem was rededicated and its lamp (Menorah) restored using the one vial of oil that was found.  There was only enough oil to light the lamp for one day – but it stayed alight for 8 days.
How is Hanukkah celebrated?
Hanukkah is celebrated by lighting the menorah each night, adding an additional candle each time.  The game 'dreidel'  is traditionally played and some people exchange gifts.  Special food is enjoyed during Hanukkah much of it is fried in oil in memory of the oil from the Menorah in the Holy temple.
When is Hanukkah?
2020 Hanukkah starts on Thursday 10th December and lasts until Friday 18th December.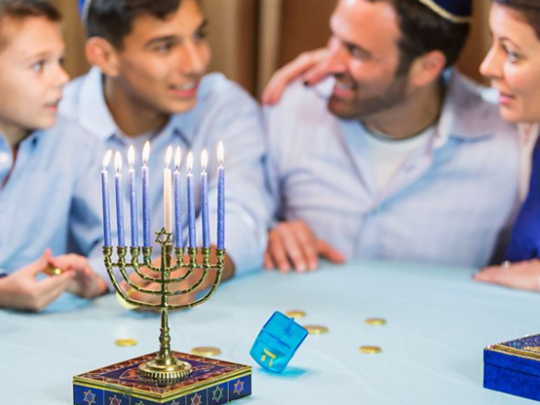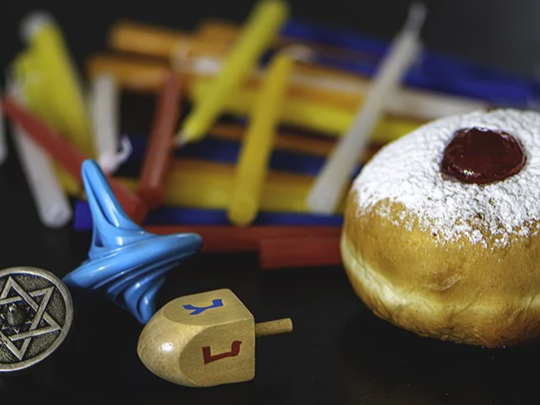 You may also find interesting...
Call us
Call us on
01234567890
Out of hours
01234567890
---
Email us
You can get in touch by filling out our online enquiry form with any queries that you may have.