The fostering assessment, otherwise known as Form F, is a long and detailed report covering everything we need to know about you.
Anyone who wants to be a foster parent has to compete this, which is standard across all fostering organisations. It's a legal requirement, designed to make sure you're able to provide a safe, secure and stable home to a vulnerable child. And also, that being a foster parent won't impact on your own health and well-being.
It's a useful process as it enables us to both get to know each other well whilst ensuring that you have given fostering your full consideration, you are fully aware of the role of a foster parent and how you'll manage the change that it will inevitably bring to your life and that of your family.
What's covered in Form F?
Form F is a 'deep dive' into your life and experiences and covers your:
Life history.
Family dynamics.
Work experience.
Physical and mental health and well-being (this includes a medical with your own GP).
Significant relationships, including with your children and previous partners.
Family and support networks.
House and home, including pets.
Reasons for fostering.
Background checks and references.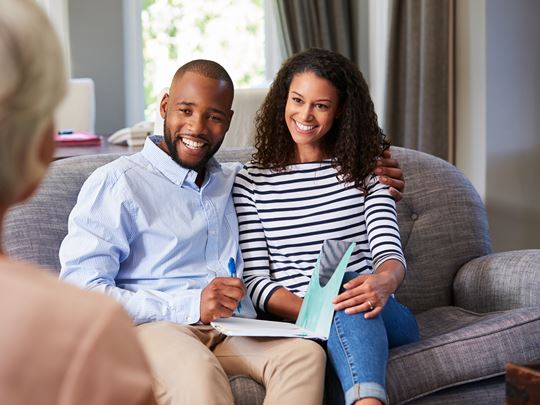 As you can see it's very detailed and personal and we understand that for some people this can be a difficult experience, but most people tell us they really enjoyed the process, as often in life we don't get the opportunity to think about ourselves in so much detail. It's a necessary step towards becoming a foster parent and it's also good for us to know your true personality, including your strengths and vulnerabilities. By understanding you better, we'll be able to support you more effectively.
As well as having to complete Form F, we'll ask you to attend our fostering preparatory training course.
Once you've completed both, it's time for the Panel.
Think you're ready to foster?
Find out everything you need in order to become a foster parent, or feel free to get in touch with any questions
Frequently asked questions
What do I need to become a foster parent?
You'll need to be able to offer the young person or persons in your care the security and continuity they need – as well as supporting their specific religious and cultural needs. You'll need to provide with them a stable, nurturing family home. You don't need any qualifications necessarily, but some experience in looking after children –your own children, within your extended family, or in a childcare setting. Perhaps you were brought up in care yourself and understand what it is like. Just ask one our friendly team members if you're not sure, they are always happy to answer any questions you may have.

Fostering isn't always easy, but it's incredibly rewarding. And with our 24/7 package of training and support, we're here for you every step of the way.

Does it cost me money to apply?
Usually not. We cover the cost of your checks, medical and training. The only check we ask applicants to cover themselves is a police check if they have lived in another country outside of the UK as an adult. Every applicant will have a health and safety check undertaken on their home, if anything needs to be changed you will be responsible for this. For example, if you have a garden pond, you will need to purchase safety netting for it.
If I'm going to be the main foster parent, do you need to carry out checks on my partner as well?
Yes. If you are a couple applying to foster, you both must complete the application form, undertake all the checks and the assessment will involve you both equally.
Regular supervision with your very own dedicated social worker
Generous fostering allowance and bonuses
Local support where you need it
Small agency with a family feel