They're mainly boys over the age of 14, typically from the Middle East, Africa and even Eastern Europe. Many are escaping war, disease or famine.
Most have witnessed distressing events or experienced extreme hardship. Some have lost their parents or wider family or don't know if they're still alive. Even arriving in the UK isn't the end of their journey. They have to begin their legal process to give them the right to remain in the UK and most will have to learn a new language and adapt to an different culture.
It's here that ACS is especially well placed to help, by finding these young people homes with caring foster parents who can ease them into a new culture and support their application for asylum.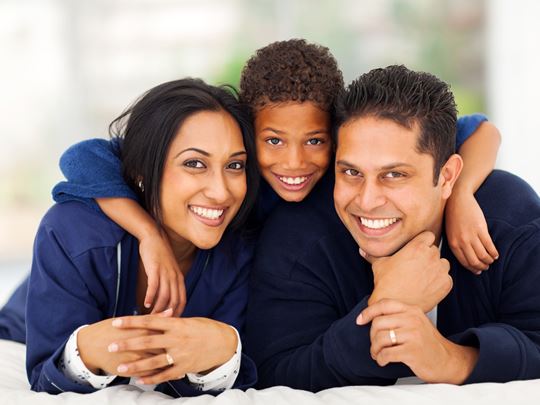 Specialising in multi-cultural fostering, we have a wide pool of foster parents who share the language and some of the culture of these children, and who can provide safety and stability at a time of huge uncertainty. This can be a deeply rewarding experience for both the young person and foster parent.
As sanctuary seeking children have often had very traumatic experiences and are facing a long legal process, we make sure that we support you throughout. Although the child lives with you and you're in the front-line of the work, you'll have all of this support behind you. You'll also have access to a wide range of training, including courses about the experiences of children coming into care.
Could you help a child feel part of a family when they are so far from home?
Whether you're ready to start your journey or just want to chat to an expert, we're here to talk.
100%
Foster parent satisfaction
Outstanding
Ofsted report rating
9/10
Foster parents would recommend us
24/7
Helpline for someone to talk to
When you foster with us you'll receive:
Ofsted rated 'Outstanding' support 24 hours a day, 365 days a year
A generous financial package
A comprehensive training programme
Regular peer group meetings
A calendar of events, activities and days out for you, your family and the children you care for
Access to key local community groups and further support resources
Regular home support visits from your personal Link Worker
Paid respite
Could you foster a Sanctury seeking child?
You don't need to be married to foster, or even living with a partner, we welcome people regardless of their relationship status or sexuality.  All we ask is:
You have a spare bedroom
You are over 21 years old
You enjoy the company of young people
You have a sense of humour and the ability to see the positive wherever possible
If this is you, we'd love to hear from you.
Regular supervision with your very own dedicated social worker
Generous fostering allowance and bonuses
Local support where you need it
Small agency with a family feel