Why do children need foster care
Every year, thousands of children come into care for a huge variety of reason, ranging from abuse, neglect and the illness of a parent through to family breakdown caused by domestic violence. 
But there are others too:
Making a difference to a child, even if they're only with you a short while, is incredibly rewarding. You see them change, grow and develop and become more confident and happy. Very often, the relationships between foster parents and children last long after the placement has ended. For many foster parents, these are all the rewards they need.
It's good for your own development
Just the experience of fostering will change you, and there's also all of the training we'll give you about everything from first-aid to child psychology. You'll learn new skills and grow in confidence and understanding.  There's nothing like fostering to give you a new prospective on life!
It's good for your social network
We arrange loads of events and activities and encourage you to come along, so you'll meet new people and make new friends – all of whom will be happy to help you out.  ACS is often described as a family by our foster parents, we have many families who have become life long friends.
It's good for your own family
Foster parents with their own biological children often tell us that fostering is a beneficial experience for their family. For example, having new friends, learning to share and finding out about other people's lives. But fostering can have its' challenges too and isn't right for every family.
It's good for your finances
You won't become financially rich as a foster parent, but our generous payments and allowances compensate for your time and cover the costs of childcare. They're designed to mean you don't need to work – although it may still be possible to do so. 
Think you're ready to foster?
Find out everything you need in order to become a foster parent, or feel free to get in touch with any questions
Great rewards and benefits for foster parents
At ACS, our foster parents have a great online portal, giving them access to all our latest news, fostering resources and amazing discounts at hundreds of popular retailers, restaurants and family days out.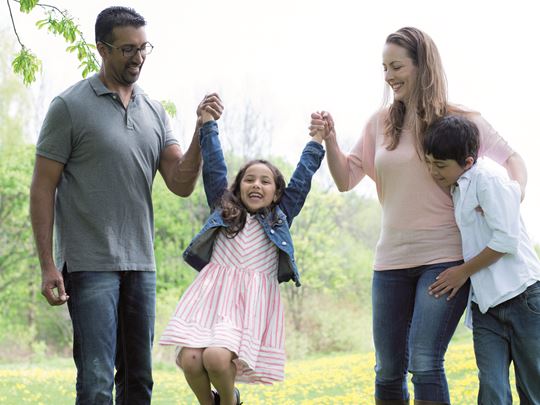 Finance calculator
Our calculator is here to help you answer questions about your finances if you foster, so you can see at a glance what your fostering allowance could be.
Regular supervision with your very own dedicated social worker
Generous fostering allowance and bonuses
Local support where you need it
Small agency with a family feel
Frequently asked questions
Who can apply to become a foster parent?
Just about anyone! It takes skills that can't be taught – like patience, compassion, empathy and being able to put a child's needs before your own. There are, however, some practical considerations. 

Do I need any special qualifications to foster?
Special qualifications are not needed as we will give you all the support and training you need.
There is no upper age limit when you foster. As long as you feel fit and active enough to look after children, you'll be able to foster whatever you age. Many people start fostering later in life, when their own children have left home, due to the need for a spare bedroom.