In parent and child fostering you look after either a young expectant mum, or a young parent and their child. In most cases this will be the mother, but it's not always. 
The placements are quite short normally around 12 weeks and they have a very specific purpose; to either help them develop parenting skills and prepare for their new arrival, or assess whether they have the necessary skills to care for their child.
The young people who need this type of fostering may have learning disabilities which affects their awareness or ability to acquire the right skills. Or they might have experienced neglect and abuse themselves, which has impacted on their own interactions with their child.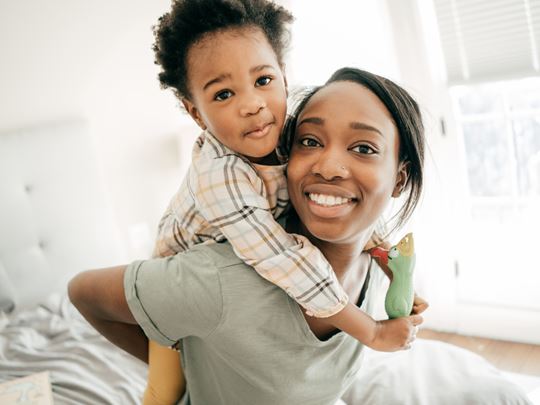 Ideally, we want to keep parents and their children together because research shows that it improves their life chances and reduces the involvement of social services later on. But we also need to be sure that it's safe. With parent and child fostering, as a foster parent you will monitor their parenting capability as well as encourage them to increase their awareness and understanding of what's involved.
Social Services and other care professionals, including the courts will decide whether the child and parent should remain together. But your observations, made at first hand, will play an important part in their decision.
Although these are relatively short placements they have far-reaching consequences, which is why we provide specific training before any of our foster parents undertake a parent and child placement.
Parent and child (sometimes referred to as mother and baby) fostering is a specialist placement which has its own set of unique challenges, however the rewards are immeasurable when your work with a young parent has helped to keep the family together.
Are you interested in parent and child fostering?  Apply today.
Whether you're ready to start your journey or just want to chat to an expert, we're here to talk.
Frequently asked questions
What do I need to become a foster parent?
You'll need to be able to offer the young person or persons in your care the security and continuity they need – as well as supporting their specific religious and cultural needs. You'll need to provide with them a stable, nurturing family home. You don't need any qualifications necessarily, but some experience in looking after children –your own children, within your extended family, or in a childcare setting. Perhaps you were brought up in care yourself and understand what it is like. Just ask one our friendly team members if you're not sure, they are always happy to answer any questions you may have.

Fostering isn't always easy, but it's incredibly rewarding. And with our 24/7 package of training and support, we're here for you every step of the way.

What does the application process involve?
The application process involves us carrying out a number of checks and references, you can find out more detail about the individual checks we carry out here. Alongside the checks you will also undertake a home study, called a 'Form F' with a qualified social worker, from this the social worker will write an in depth report which will be taken to our fostering panel for consideration. The process takes between 4 - 6 months during which time you will also undertake preparation training, to help you prepare for your role as a foster parent.
How long does the fostering application take?
There are six stages to becoming a foster carer and, depending on your circumstances, the process can take five months or less. As a small agency, we're there for you at every stage of the fostering journey – from the minute you pick up the phone to chat to us to the day you're approved as an ACS foster parent – and throughout your fostering career with us.
Regular supervision with your very own dedicated social worker
Generous fostering allowance and bonuses
Local support where you need it
Small agency with a family feel