As somebody considering fostering, there are a lot of factors you need to take into account.  Here are just some of the questions you may have when considering which fostering agency to apply to:
Where are support groups held so you don't need to travel far for meetings?
How good is the training and support? Can you be sure you'll have all the back-up you need?
What are the staff like? Are they qualified, trained and experienced?
What standards and procedures do they have in place to make sure that children thrive in a safe, secure environment?
What financial rewards and incentives do they offer to compensate for your time, effort and commitment?
In finding answers to these questions, the insights and opinions of independent professional organisations are useful.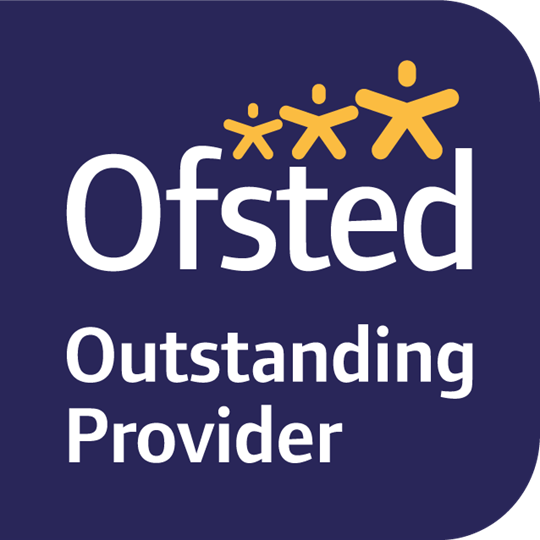 Ofsted is one such organisation
As a government agency, Ofsted's role is to inspect any organisation involved in childcare to make sure that it's doing a good job. They look at everything including organisational structure, management capability, recruitment, training and support. For fostering organisations, they also look at how well children are listened to and how much progress they're making in their foster homes.
Once they've finished their inspection they publish their findings, including any recommendations to help make organisations better. So if you really want to know how good an organisation is, Ofsted is a great place to look.
The highest rating an organisation can get is 'Outstanding'. In our last Ofsted report, in 2019, we received this classification across every assessed area of our work. Even better, there were no recommendations – meaning Ofsted believes we have an exemplary model.
OUtstanding
Overall experience and progress of children and young people
Outstanding
How well children and young people are helped and protected
Outstanding
The effectiveness of leaders and managers
Outstanding
With no requirements or recommendations
Our commitment
We're 100% committed to maintaining these standards and supporting our foster parents and children with high quality services, so you can be confident you'll be joining a professional and truly outstanding fostering organisation.
Regular supervision with your very own dedicated social worker
Generous fostering allowance and bonuses
Local support where you need it
Small agency with a family feel