Sharing your values and sense of identity
We're a high-quality fostering organisation, recognised as 'Outstanding' by OFSTED, and one of the UK's only independent fostering agency specialising in cultural and faith-based fostering placements.
Combined, these make us an ideal choice for anyone committed to making sure that the children in their care receive the very best support to develop and grow within families that share their beliefs, background and identity.
There are other good reasons to choose ACS.
Open communication and a truly personal approach
As a small, friendly team we take time to get to know you.  We're able to tailor our training and support to your individual needs. You'll also find we're very open and good at communication, so you'll always feel you're in touch with our teams and with what's going on.
Supporting you
All foster parents need support, sometimes round the clock. We provide it through a team which includes your own personal link worker as well as social workers and therapists. There's also a 24/7 helpline for out of hours needs. Throughout the year we run regular events and activities to extend your support network.
Committed to diversity
All children have special needs, and so do foster parents. This is especially true for people of specific faiths or minority ethnic groups where cultural or religious requirements call for deeper knowledge and awareness. With a multi-cultural and multi-faith team, this is where we specialise, giving foster parents and children the reassurance and confidence that comes from personal understanding.
Training and development opportunities
We provide a comprehensive training programme all year round, covering every aspect of fostering to help broaden your understanding and develop your skills.
Speaking your language
We know that English isn't always the first language of our foster parents, so we make other languages support available in our team. This includes Gujarati, Hindi, Mirpuri, Patwari, Punjabi, Urdu, Dutch, Jamaican Patois and Hungarian.
Foster parents love working here
In 2019, we sent out a survey to all of our foster parents and asked them to rate us.
100%
are satisfied with ACS
100%
feel their views and opinions are listened to
100%
can always make contact with the registered manager
100%
would recommend us to a friend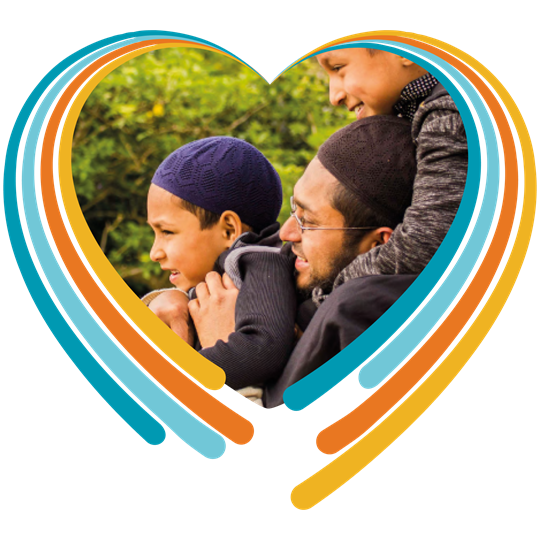 Rewards and incentives
Our financial rewards and allowances recognise the job you do, and the expenses you run up. The amount depends on a lot of factors but varies from between £315 and £515 a week. You'll also be entitled to certain tax exemptions and be entitled to receive any existing benefits you're receiving
What our foster parents say about ACS
"They are there when you need them".
"Support is always there when I need it even in an emergency".
"Everyone at ACS are 100% available when seeking support and training is on-going for our own development".
"The support you get is wonderful, really experienced people..."
"My supervising social worker is always there whenever we need her".
Speak to our team
Whether you're ready to start your journey or just want to chat to an expert, we're here to talk.
Frequently asked questions
What is the process of becoming a foster parent?
To become a foster parent, the first step is to get in touch with us. We'll have a chat with you first, then visit you at home before starting an assessment. The whole process takes 4 - 6 months.
What is the difference between a fostering agency and the local authority?
Unlike a local authority which has a wide range of social responsibility, fostering is all we do. Therefore we can put all of our efforts into supporting our fostering families, to help children have the best possible experience of foster care, and help them on their way to successful adulthoods.
Who can apply to become a foster parent?
Just about anyone! It takes skills that can't be taught – like patience, compassion, empathy and being able to put a child's needs before your own. There are, however, some practical considerations. 

Regular supervision with your very own dedicated social worker
Generous fostering allowance and bonuses
Local support where you need it
Small agency with a family feel