Every fostering organisation is different, with its own culture and way of working. Sometimes, the organisation you're with might simply not suit you as a person.
Or perhaps you don't feel you're getting the support you think you need. We know that moving from one fostering organisation to another is a big and complex decision, but we also know that it's sometimes necessary. If you feel that ACS is right for you, we'd welcome your application – and we'll do everything to make the transfer as easy and stress-free as possible.
Why transfer to us
While we specialise in faith-based and minority ethnic fostering, we also support children and young people from all backgrounds, so whoever you are, you'll benefit from our expertise and commitment to quality. We'd like to think there are plenty of good reasons for joining us but here's a quick summary:
Outstanding Ofsted rating
Rated us as 'outstanding', indicating the true quality of our work.
Unique working culture
We have a large and dives team of highly qualified professions and support staff.
Our community
We have strong links with local mosques, churches and key community support groups.
Multi-lingual
Our multi-lingual team covers over 10 languages.
Support
We'll support you with practical and emotional support 24/7.
Training
Our comprehensive training programme will help you develop your skills and career.
Events
We arrange regular events and activities to bring people together.
Allowances
We offer a highly competitive financial package, which includes paid respite care.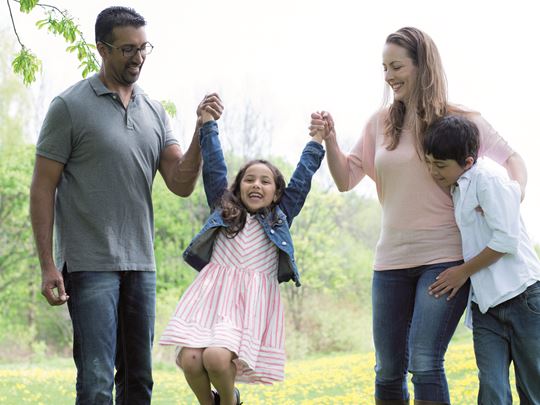 Finance calculator
Our calculator is here to help you answer questions about your finances if you foster, so you can see at a glance what your fostering allowance could be.
Great rewards and benefits for foster parents
At ACS, our foster parents have a great online portal, giving them access to all our latest news, fostering resources and amazing discounts at hundreds of popular retailers, restaurants and family days out.
Frequently asked questions
I'm already a foster carer, how do I transfer to ACS?
If you are interested in finding out more about fostering with ACS, the first thing to do is to give us a call. 0800 917 7937
How long is the process for transferring?
Transferring usually takes approximately 4 months. It can be longer due to circumstances involving any children in your care.
Do I have to complete a new Form F assessment?
Yes, a Form F assessment belongs to the agency that conducted it and is not transferrable, so a new one is needed every time yo transfer agencies. However, having been through the process before, it can be quicker to do a second time.
Am I able to transfer with my current child in placement?
In some cases yes. If you wish to transfer a protocol meeting will be held, between the children's local authority, your current fostering provider and ourselves to ensure the children's needs are fully considered as part of the transfer. Occasionally it may be considered at this meeting that a move in agencies would not be in a child's best interest. In which case you'll need to wait until that placement reaches a natural or planned end before you can transfer.
Regular supervision with your very own dedicated social worker
Generous fostering allowance and bonuses
Local support where you need it
Small agency with a family feel