The care professionals who will review your fostering assessment and ask you about it are called 'the panel'.  It may sound like a formal job interview, but in reality the panel do all they can to put you at ease. You have plenty of time to prepare and your assessing social worker is there with you to provide support.  
Unlike a job interview, you are not competing for a position and the panel really want you to do well. But they have a responsibility to make sure you're going to be a good foster parent, and that's why they'll spend time asking you a few questions.  The panel will already have read your Form F report, so the questions they ask you are likely to be about your report or to clarify any queries they may have.
The panel can be anything between six and ten people. They're all care professionals drawn from different areas.  The ACS panel includes a care leaver, a foster carer who doesn't foster with ACS, education specialist, social worker, health worker and a youth worker.  Most panel members are completely independent of ACS and bring a lot of different experiences and viewpoints into the room. There's also at least one person there to take notes.
Last but not least there's you, together with your designated social worker to give you moral and professional support.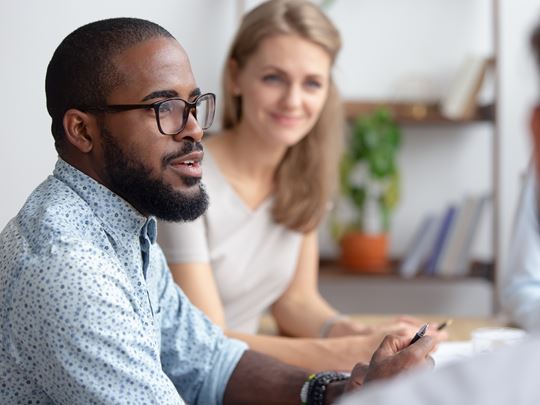 Though they'll probably ask you about your motivations for fostering, there's no set pattern of questions. Every panel is different, depending on your personal circumstances. For example, they'll ask a single parent different questions than for someone with a larger family and young children still at home. But don't forget, this panel comes at the end of a long and careful assessment where you'll have talked at length with your social worker about all aspects of fostering in general, and your application in particular. There won't be any surprise or 'trick' questions, and you just need to answer to the best of your ability. They'll understand you might be nervous, and they'll try to make you feel at ease.
The panel usually takes around an hour to consider your application.  After deliberations the panel will inform you of their recommendation and give you a little feedback.
The panel only make a recommendation, the final decision to approve rests with our agency decision maker, Mohammed Bashir.  Once this decision is made you'll be informed of the decision and this is then confirmed in writing.  If you're approved, you'll sign our Foster Carer Agreement, and can start your fostering career.
Occasionally the panel may feel you're not quite ready, if this happens we'll work with you to fill in any gaps before the next panel.
Think you're ready to foster?
Find out everything you need in order to become a foster parent, or feel free to get in touch with any questions
How long does the fostering application take?
There are six stages to becoming a foster carer and, depending on your circumstances, the process can take five months or less. As a small agency, we're there for you at every stage of the fostering journey – from the minute you pick up the phone to chat to us to the day you're approved as an ACS foster parent – and throughout your fostering career with us.
If I'm going to be the main foster parent, do you need to carry out checks on my partner as well?
Yes. If you are a couple applying to foster, you both must complete the application form, undertake all the checks and the assessment will involve you both equally.
Are foster parents self-employed?
Yes, as a foster parent you are classed as self employed, as such you'll need to return a tax return and pay National Insurance contributions. All of our foster parents have membership of Foster Talk, who can provide help and assistant if required.
Regular supervision with your very own dedicated social worker
Generous fostering allowance and bonuses
Local support where you need it
Small agency with a family feel